Where beauty and performance meet to deliver unmatched sophistication.
Crafted with attention to detail, we search for materials that lend themselves to exceptional design and essential durability. Every cover is crafted for quality and decorated to reflect your individual good taste.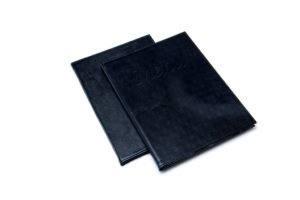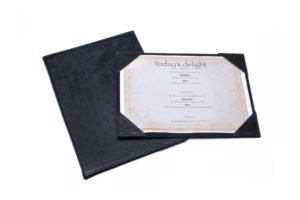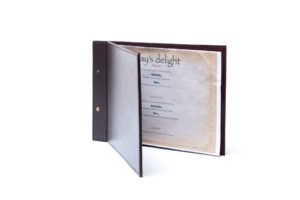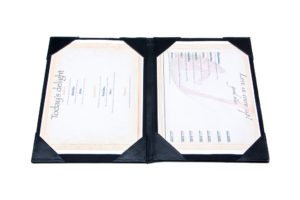 Our collection includes both the chic and minimalist style of contemporary urban eateries and elegant traditional style of fine dining establishments, steakhouses, country clubs, bars and much more. O
ur product line offers a selection of menu covers, room stationery portfolios, and guest service directories. We use our knowledge to help our clients bring to life their vision and ultimately achieve their look and feel.
We know that the menu is the first starter … so talk to us.